The crowd is always attentive and the atmosphere friendly and informal... I would recommend that you get down to one of the great open mic events run by Cambridge Acoustic Nights'
Weekend Note

Visit our Facebook page (click on logo).
Saturday March 7th: Rhys Wilson's 'Moving Forward' album launch in the Sook Space, The Grafton, Cambridge CB1 1PS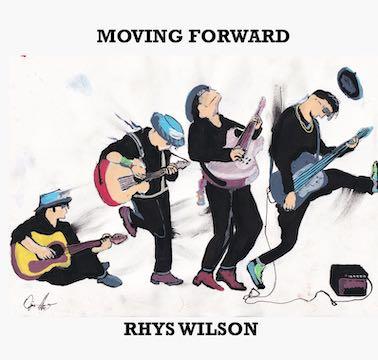 On Saturday March 7th
we are hosting Rhys Wilson's album launch. It will take place in the Sook space in the Grafton (CB1 1PS – directions below).

Rhys needs no introduction to CAN regulars – he has helped guide our route through the last few years and is of course famed for his show-stopping versions of 'Rocket man' and 'Sweet Caroline'. Tonight will focus on his own, excellent, material, and you will hear a set of new songs from his album Moving forward which, while betraying perhaps a little of the influence of Gordon Lightfoot, will really be all Rhys Wilson.
Rhys will be joined by
his band for the evening, (Vic Lennard, David Cammish, John Meed, Derek Hurst). The first half will feature

short sets from band members and other musical collaborators:
- Derek Hurst

Doors will open at 8pm and the music starts at 8.30; tickets are £4.
8.30pm Tickets £4.00, Performers £2. You can book tickets now.

More Info....
We run our open stage and concert evenings in Cambridge.
The easiest way to get to the Sook Space is from the Grafton bus terminal - just walk through the entrance and it's the first space on the left hand side, by the La Piazza café and before Debenhams. If you come through the entrance from Fitzroy Street, you have to walk through the Grafton, past Debenhams, and it's on your right. There's a map below. Doors open at 8pm and the music starts at 8.30pm. There is a 20-minute break at around 9.40pm and we end at around 10.45pm.
Visit our Facebook page by clicking here

Performers click here or on the logo below.